Sell your home with Mammoth Property Solutions
We work with homeowners all over Mohave County facing various challenges. From foreclosure to inherited properties, our team at Mammoth Property Solutions is here to guide you every step of the way.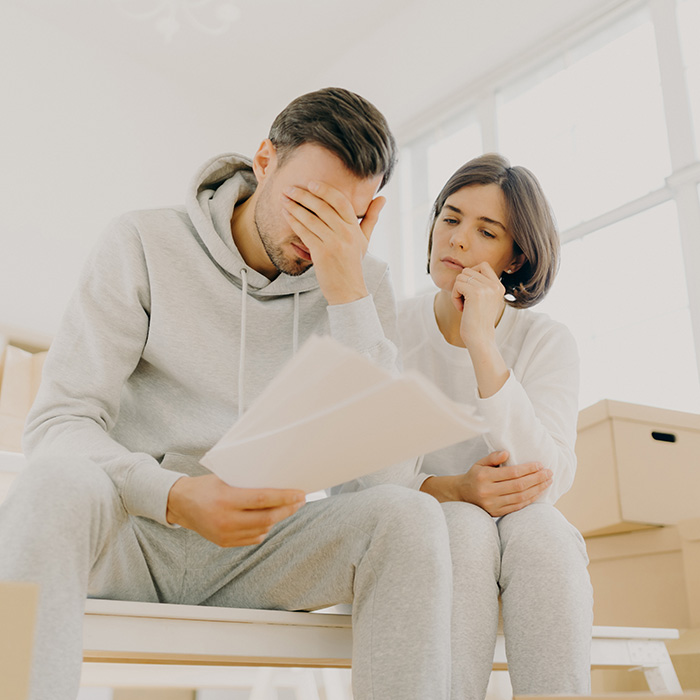 Selling Your Home
is Challenging
Whether you're dealing with financial difficulties, property damage, or simply the complexities of the real estate market, selling a home can be overwhelming. Our team understands these challenges and offers solutions tailored to your unique situation.
How We Make the Difference
At Mammoth Property Solutions, we're not just about buying homes. We're about providing solutions. Our approach is personalized, ensuring that every homeowner we work with feels valued and understood.
Services Tailored to Your Needs
From cash offers to move out assistance, our services are designed to make the selling process as smooth as possible. We handle the complexities so you can focus on your next steps.
Contact Us Today
Ready to explore your home selling options? Reach out to Mammoth Property Solutions today. Our team is ready to help you navigate the challenges of the real estate market and find a solution that works for you.
Cash Offer
Buying with cash allows us to buy quickly if your circumstances direct you that way. With no appraisals, zero repair casts, no commissions or other fees you can get money in your pocket and leave behind the issues at hand
Move Out Assistance
We take your home "AS-IS" no need to clean out or remove debris for a showings. You take what you want to move onto your new home and we will do the rest. Even donate items to your favorite local charity.
Home Sale Help
Today, there are a lot of reasons why people need to sell, you are not alone. Skip the hassle of listing your home. We buy outdated and distressed homes for cash. We buy old houses in need of repairs. Our team has years of experience and have helped others in similar situations. Because we pay cash, we are able to close quickly or on your schedule. Plus when you work with us there are zero agent fees or closing costs!
Inherited Property
With unexpected circumstances the last thing most of us want to do is deal with a property that we can't keep or need to liquidate for final expenses. Life is busy enough. Let us take care of it and you can take what you want and leave the repairs and unwanted items to us.
AVOID Foreclosure
Don't let the bank take your house. We will buy it and put money in your pocket fast. Don't wait till it is too late. You do have options.
Request a consultation to sell your home.
We are investors with a heart and truly care to help you with an option that suits your needs. Remember you are not alone. Call (928) 450-8871 for your free, no obligation consultation.
Receive a Customized Offer
Every situation is important to us here at Mammoth Property Solutions. After we talk through your situation, we evaluate your home with facts of the size of home, loans, liens, work you would do if you were staying or buying this home. The free consultation is not any sort of obligation, just possible answers to your situation.
Sell Us Your Home!
Your next step is to call us. We keep everything confidential as we ourselves have been in similar situations.
Request a consultation
to sell your home.
What does your service cost me?
Nothing! We do not charge you any fees to discuss your situation, make an offer, or to buy your home. This is a confidential and free consultation. No obligation ever. We are here to help.
What do you mean by any condition, price range, or situation?
Any condition is just that, for example, plumbing issues, your roof leaking, broken windows, smoke damage, full of stuff, bad foundation, mold, or a property that looks like a time capsule that needs to be updated.
In relation to price range, we buy in any price range and give you a fair offer depending on the current condition of your home.
No matter what unique situation you are going through, our team can help offer a solution and help alleviate stress.
What if I am behind on my payments, in foreclosure, or bankruptcy? Are you still able to help?
Yes, Mammoth Property Solutions, LLC is a professional real estate solutions company with years of experience in solving these types of difficult situations. Remember,  you are not alone, many people have been through similar situations. Please contact us for a free, confidential, no-obligation  consultation. No pressure ever.
How does this process work?
Basically, if you can send us pictures and provide us information about your home. We can give you a verbal offer within 24 to 48 hours. If you like the offer, we give you a written offer that you can sign. Then we close with a title company and you get your cash. We would love to meet you in person if possible but our non judgemental team can walk the property with or without you. Most everything can be handled over the phone. We try to make this fit your schedule and time frame so less stress in your life.